Paper Airplane Books, Kits & Tools
Read our reviews for the best paper airplane books and kits. Discover tools to help you make the best paper airplanes.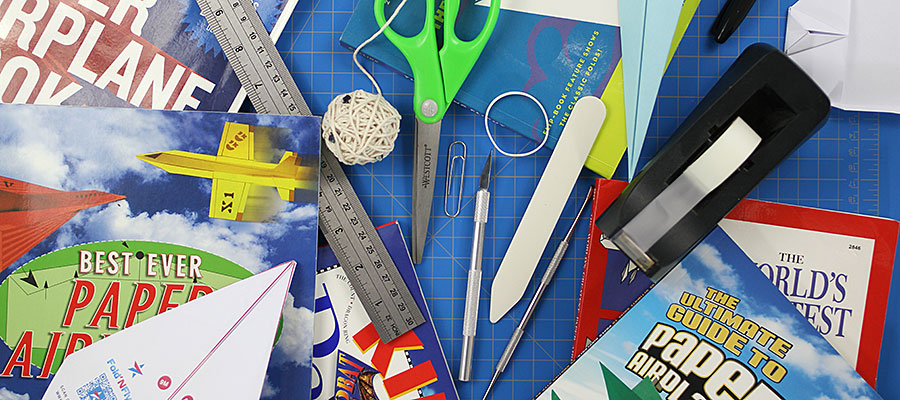 This website has nearly 50 great paper airplane designs, but there are also lots of great books that you can purchase for yourself or as a gift. We offer printable paper airplane templates to make it super easy to make advanced paper airplanes, but there are also many wonderful kits that you can purchase and use to make fun paper airplanes. At the bottom of this page you will find a list of our favorite tools that can make it easier to construct the best paper airplanes.
Books
Kits
Kids' Paper Airplane Book
This book, written by a former Guinness Book of World Records holder, contains instructions and pre-printed colorful paper for making 16 different paper airplanes. A full color poster is included, along with lots of information about aerodynamics, tips for folding, and activities to play with your creations.
Make 24 Paper Planes
This kit contains 24 colorful printed pages with instructions to make some eye-catching paper airplanes. Includes elastic bands, clips for support/weight, and a launcher that can shoot paper airplanes at 15mph!
Paper Airplane Kit
This boxed kit includes 100 colorful sheets with instructions for making 19 different paper airplane designs. It also includes a cardboard launcher, rubber bands and stickers.
Tools