World Record Paper Airplanes
Discover the amazing Guinness World Records for paper airplane folding and throwing.
Many different achievements related to paper airplanes are recognized and tracked by Guinness World Records. If you want to hold a paper airplane world records, you can try for distance, time aloft, largest, or highest launch. You can also make the longest chain of paper airplanes, or launch the most paper planes simultaneously. Or, if you really want to impress your friends, you can throw the most paper airplanes into a watermelon in one minute!
Read on for a summary of the greatest achievements in paper airplane engineering.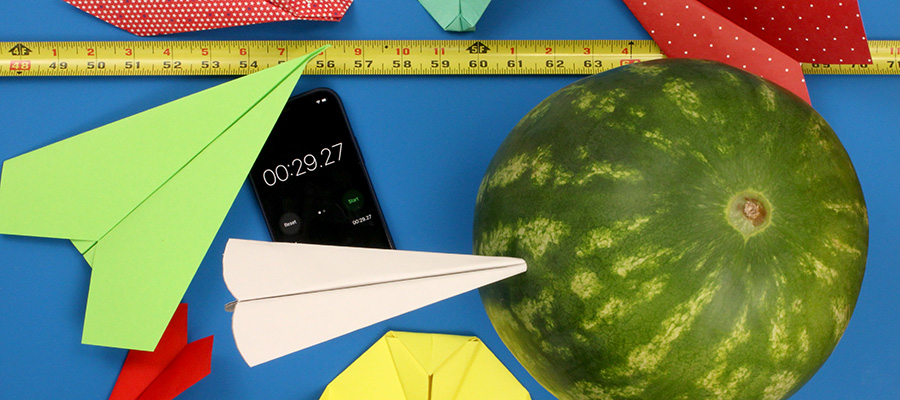 Furthest Flight World Record
The Guinness World Record for the longest distance flown by a paper airplane is 77.134 meters (253 ft). This was achieved on April 16, 2022 in South Korea by Kim Kyu Tae, Shin Moo Joon and Chee Yie Jian. It was a team effort, with Chee designing the paper airplane, Shin folding it and Kim throwing it. The team believes that they can eventually break 80 meters if they can find a larger indoor arena. Their record breaking paper plane design is a closely guarded secret for now.
Previous to this, the record was held by Joe Ayoob from the USA with a distance of 69.14 meters (227 ft) set in 2012. The first official record for paper airplane distance was set in 1985 by Tony Felch from the USA. It flew a "measly" 58.82 meters (193 ft).
Longest Flight World Record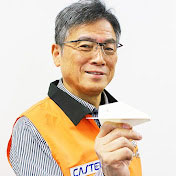 The longest flight time of a paper airplane is a duration of 29.2 seconds. This world record achievement was made in 2010 by Takuo Toda from Japan. Toda, the chairman of the International Paper Airplane Association, hopes to break the 30 second barrier some day. According to him, the secret to a long flight is to throw the paper airplane nearly straight up to get the most height. This gives the glider a long time to go in circles before reaching the ground.
Largest Paper Airplane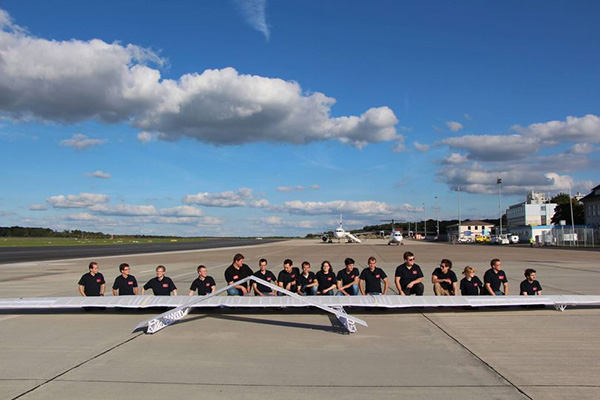 The world's largest flying paper airplane is a 24 kg (53 lb) glider that flew 18 meters (59 ft) when thrown off a platform by a single (strong) person. This paper airplane has a wingspan of 18.21 meters (60 ft) and a length of 5.16 meters (17 ft). It was constructed in Braunschweig, Germany in 2013 by a team of 16 university students and employees.
The previous record was set in 1995 by a team from the Netherlands who constructed and flew a paper airplane with a wingspan of 14 meters.
A larger paper airplane was constructed in Fitchburg, USA in 2018, but it was not able to fly so it cannot qualify for this world record. This "paper airplane sculpture" weighs 680 kg (1500 lb) and is 19.5 meters (64 ft) long.