Classroom Activities and Lesson Plans
Many educators use paper airplanes from Fold 'N Fly in the classroom to teach a variety of science concepts. Download and print these pre-made lesson plans and activities.
Paper Size Experiment
Students will use paper airplanes to conduct a scientific experiment to determine if the size of the paper airplane makes a difference in how it performs. Read more about this activity on our Lesson Plans for Teachers page. There are two student handouts that are identical except for the size of paper that you use. Pick the one that matches your paper. The US uses Letter Paper and most of the rest of the world uses A4 paper. Or choose the 'Advanced Math' handout where the size of paper doesn't matter and additional math is used to calculate ratios. This exercise is designed for 4th-6th grade science and math standards.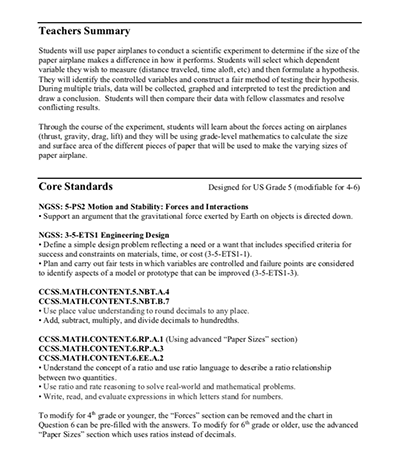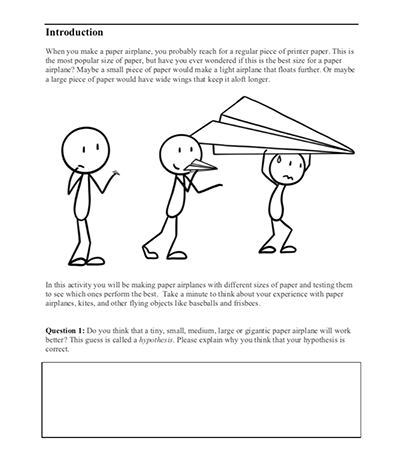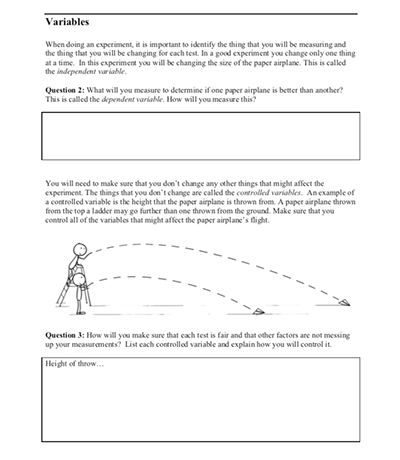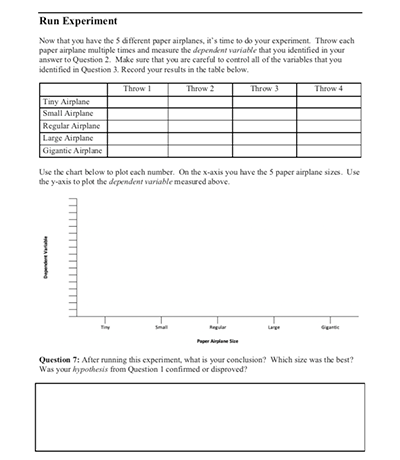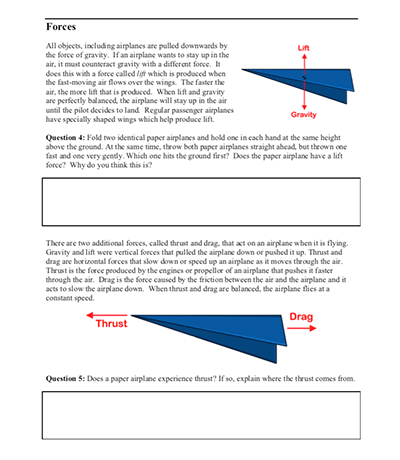 Purchase your Pilot's License and unlock unlimited downloads for all of our printable paper airplane designs and activities.
Get Your Pilot's License
Already have a Pilot's License? Enter your ID to download the paper airplane PDF activity.