Purchase your Pilot's License
For a small one time fee, you will get unlimited access to all of the items listed below. Your contribution will help us add more paper airplane designs in the future.
Thanks for your support!
1. Paper Airplane Folding Plans
Enjoy unlimited offline access to all of our current and future paper airplane designs. Simply download the PDF, then print and fold along the indicated lines to make the perfect airplane, every time.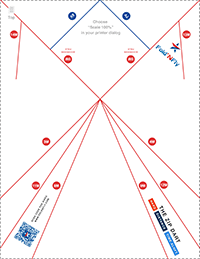 2. Downloadable Games and Activities
Gain exclusive access to extra paper airplane games and activities that you can download and print to enjoy at home.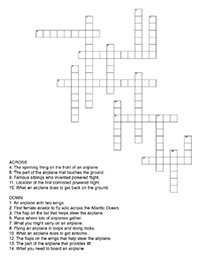 3. Customize and Print your Pilot's License
Create your own personalized Pilot's License that you can print at home. Add your name, photo and other information to get a unique gift that you can share with your friends.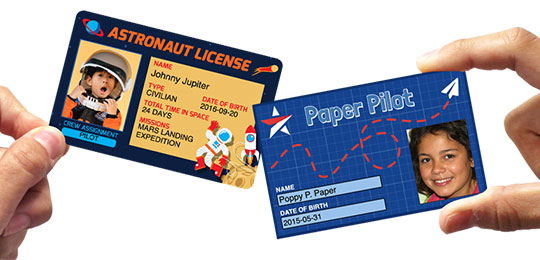 4. Ad Free Browsing Experience
All advertisements will be removed, so you can browse without distractions.
Please support this small independent website and help us make more paper airplane designs.
After making a payment you will receive your Pilot's License ID. It can be used in the future to download any instructions that you want. Make sure you save this in a safe place.
Already made a purchase? Find & Restore your previous purchase.
Please note that the printable instructions are optimized for US Letter sized paper, but will work with other sizes as well. You will just need to trim the paper along the dotted line before folding. If you have a problem with your payment, please contact us via email, for a quick resolution.